EP Push
With the success of the very popular Golden Hour Live music series, at Regulars bar, in the heart of Toronto's entertainment district, it was no doubt the next series developed by Slickhand Collective would take it one step further.
In partnership with Toronto's hottest music venue, The Drake Underground, the goal is to cultivate an inspiring series that stimulates growth in the Toronto music scene through the success and advancement of artists on the verge of breakthrough who have released an EP or an Album. By providing artists with a platform to connect with their fans on a grander scale and to also connect with new ones, it's a hotbed of discovery and celebration of Toronto's unique sound.
REASONS FOR BEING:
To establish a Toronto-wide network of community resources, expert advisors, successful leaders, companies and institutions that support and collaborate with developing artists at various stages of their life cycle.

Provide immersive, hands-on educational and experiential opportunities to artists. This can be achieved by our curated panel discussions, and facilitated through our partnerships and sponsorships (I.e., discounted/free studio and rehearsal time, discounted rental equipment, etc.)

Expose attendees to innovative product, services and companies sponsoring the events.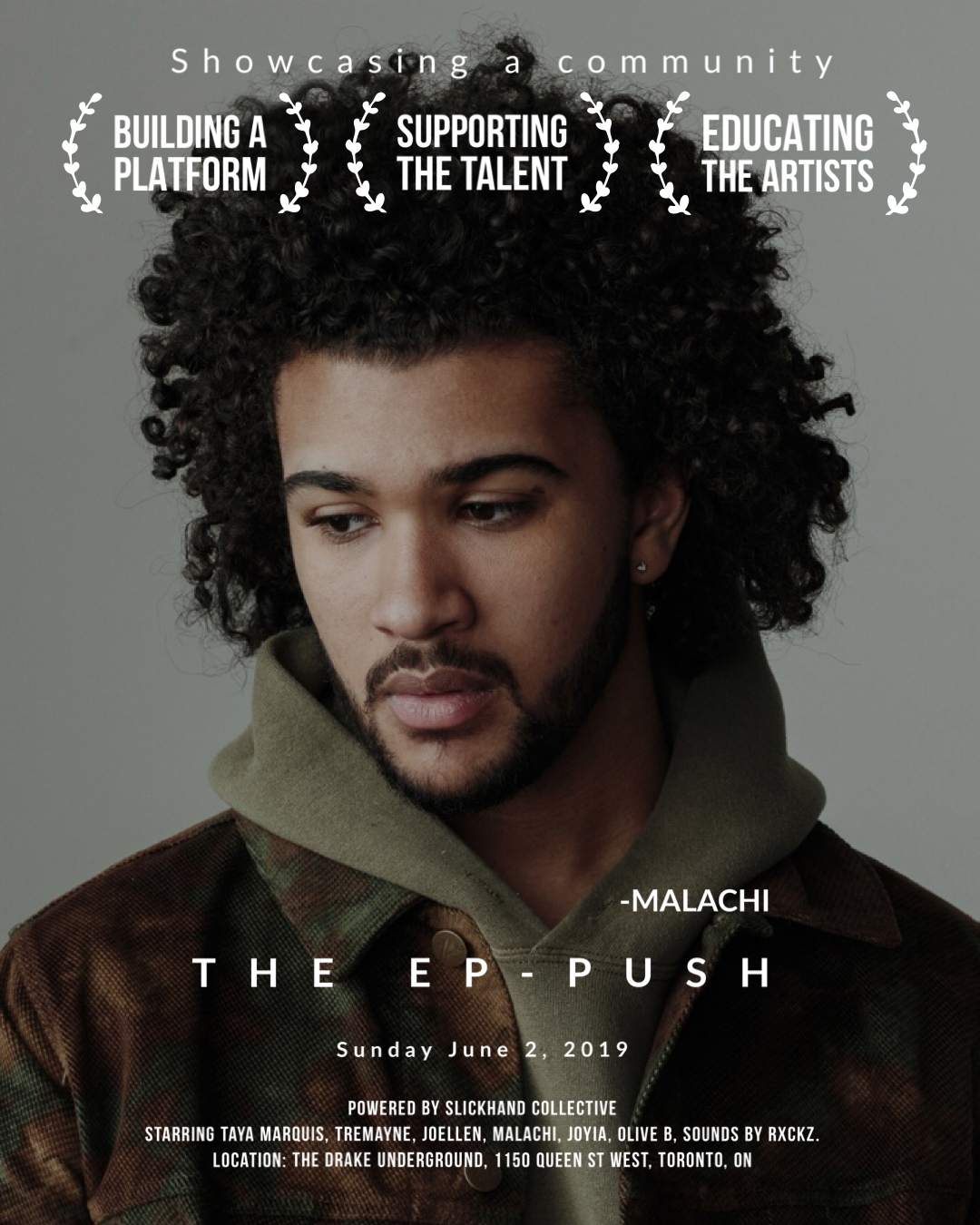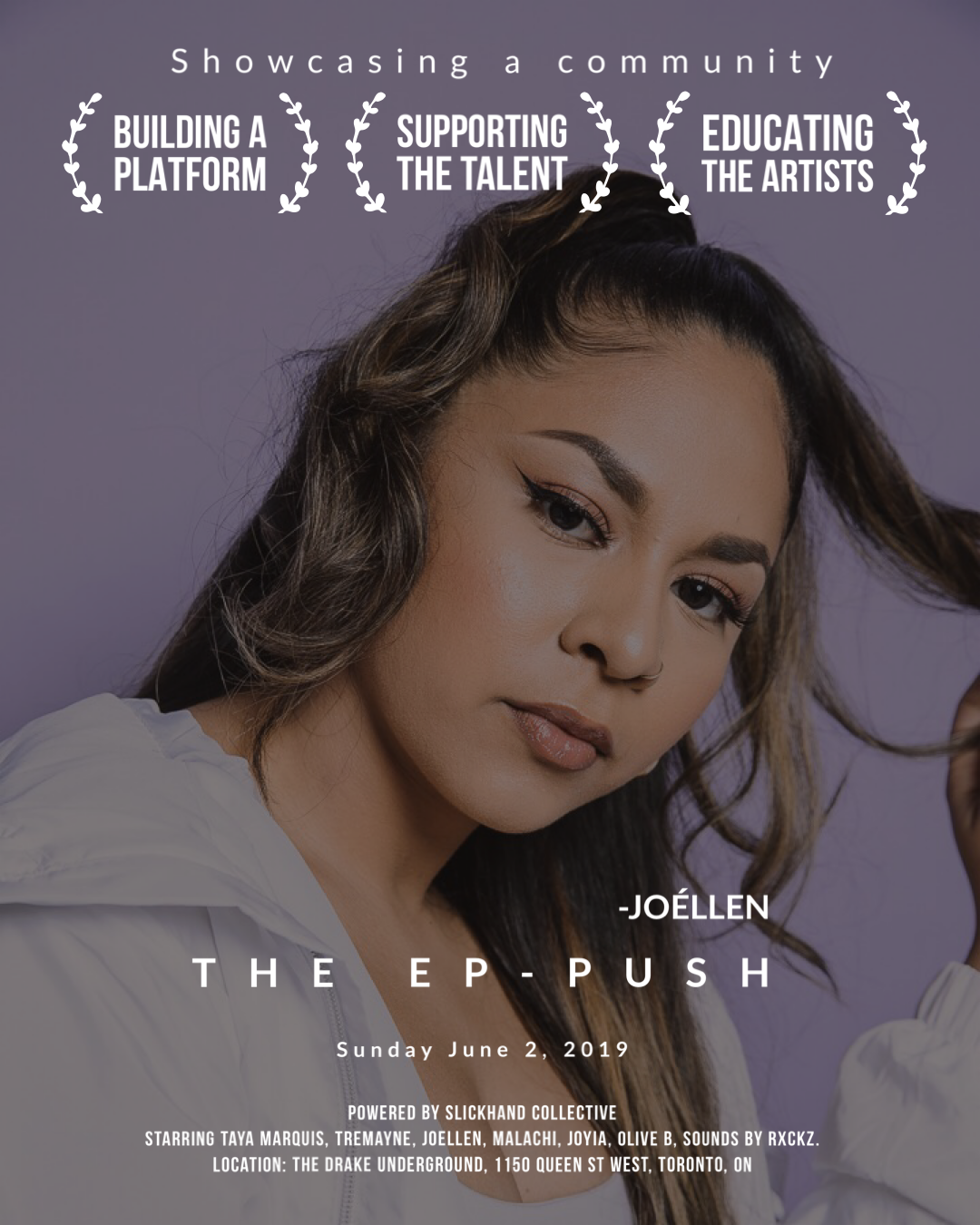 How To Perform at EP Push
If you would like to perform at one of EP Push nights held at The Drake, please use follow this link: Submit Form.
LOOKING TO SPONSOR?
This special series will provide our sponsors with an exclusive opportunity to truly enable the next generation of artists to jump-start and/or to grow their musical careers.
As a sponsor we aim to highlight your organization's ever strengthening ties to the Canadian Hip-Hop and R&B community in all of our marketing initiatives. E\For more information email: getatus@slickhandcollective.com